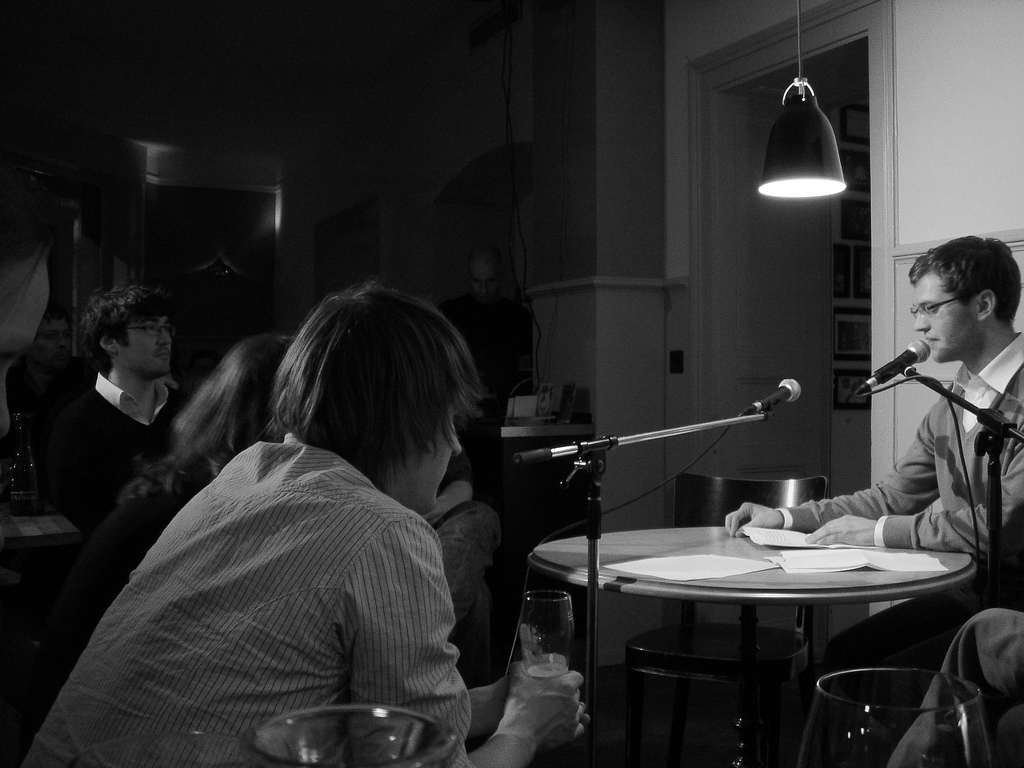 Creator
Daniel Oyolu
Tags
participation (2)
nocturnal (1)
cool spaces (1)
unconventional (1)
creativity (1)
community (1)
Ingredients
cozy chairs (1)
reading lamps (1)
Basement Space (1)
books (1)
bean bags (optional) (1)
tables (2)
Source
http://www.hup.harvard.edu/catalog.php?isbn=9780674725034
Directions
Find basement space in the library.
Create space for patrons to read during later hours using cozy chairs and tables with reading lamps or even bean bags. The goal is to create a tavern like atmosphere in terms of mood and still an inviting atmosphere for reading and convening.
Concoct an activities list which can add variation to the use of your reading tavern. Examples of activities include poetry slams, book readings, dramatic performances, etc.